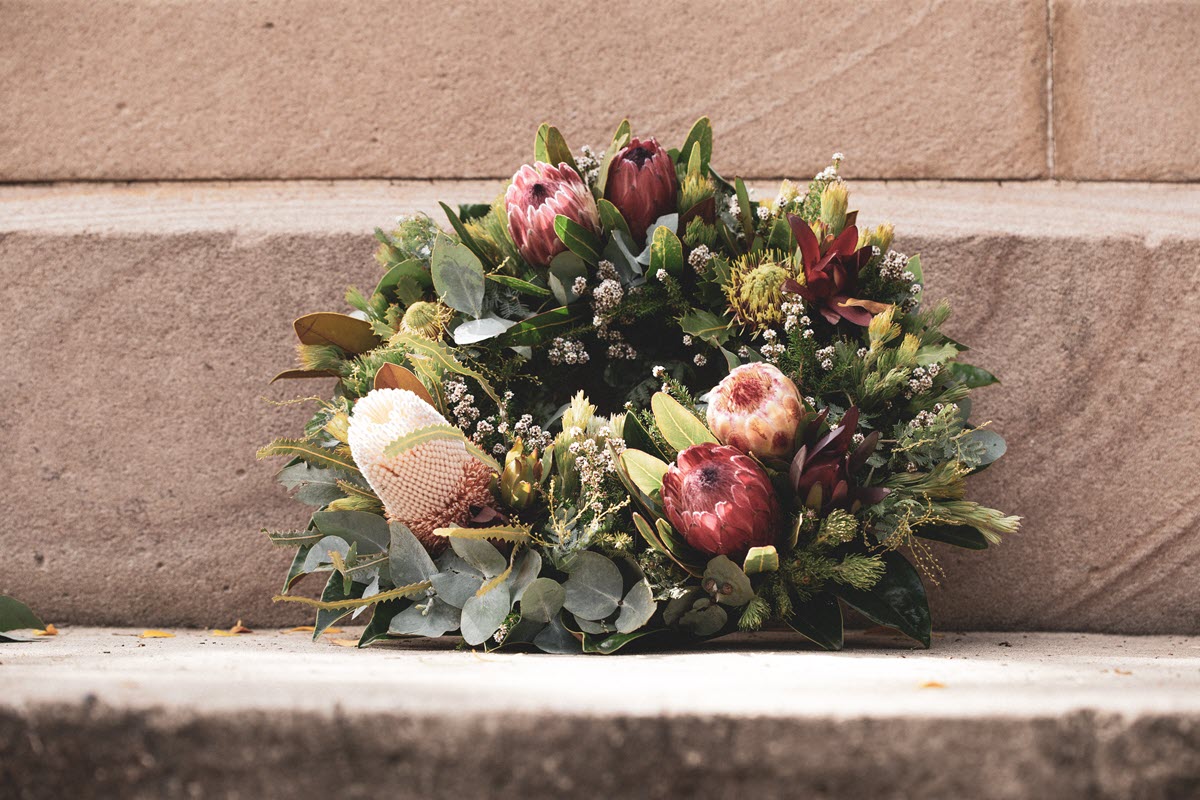 A wrongful death lawsuit is a lawsuit filed in civil court. Wrongful death claims are filed by surviving family members of the deceased person who was a victim of an act of negligence. The primary beneficiaries are usually the spouse or children. In cases where the decedent is a minor child, the beneficiaries are usually the parents. In some states only the personal representative of the decedent's estate can file a wrongful death claim.
All states have different laws with regard to who can file a wrongful death suit and sometimes there are exclusions or exceptions. That's why it's important to speak to a personal injury lawyer so you can understand your rights to a wrongful death claim if a loved one was killed in a fatal accident.
If your loved one was killed in an accident due to the negligence of another party, a wrongful death lawyer can help you recover financial losses through a wrongful death personal injury lawsuit. Get in touch with several experienced wrongful death attorneys to discuss your case during a free consultation. Comparing multiple options will help you find the one you feel is best for your case.
Wrongful death claims may sometimes be associated with the following types of accidents:
Motor vehicle accidents

Slip and fall accidents

Truck accidents

Motorcycle accidents

Bicycle accidents

Pedestrian accidents

Medical malpractice

Workplace accidents

Defective products
But wrongful deaths may also occur from criminal acts such as:
Drunk driving accidents

Homicide
A personal injury lawyer can provide advice and tell you if you have a wrongful death case before you pursue legal action. If you believe a loved one would not have died had the responsible party acted reasonably and not negligently, you may want to talk to a wrongful death lawyer.
Getting a Local Wrongful Death Personal Injury Attorney Matters
Personal injury laws are complex and vary by state and accident type so it's important to find a wrongful death personal injury lawyer in your area that is experienced with the accident type of your case. That's why our short contact form will connect you to local wrongful death lawyers you can choose from who can help you file a wrongful death claim.
What is a Contingency Fee Structure? Most personal injury lawyers work on a contingency fee structure which means that you don't pay them a fee unless they win your case.
Get connected with a wrongful death lawyer and ask them about their fee structure.
What Types of Damages are Considered for Compensation in a Wrongful Death Lawsuit?
A wrongful death personal injury lawsuit is a lawsuit brought upon usually by family members or a spouse when someone is killed by an act of negligence, wrongdoing, or intent to harm. A personal injury lawyer will seek eligible wrongful death damages such as the following:
Economic Losses: These losses are generally directly related to costs suffered by the deceased victim or beneficiaries if they were dependent on the victim. States differ in who is eligible to file for wrongful death.
Medical treatments and medical bills before death: All medical treatment as a result of the accident can be factored in including emergency medical expenses, rehabilitation costs, cost of surgeries, and any future medical treatment needed as a result of the accident.
Lost wages after the accident and before the decedent passed:

Lost wages occur from the inability to work and lost future wages can occur if the damages cause you to not be able to work in the future.

Burial expenses:

This can include the cost of the funeral and burial of the victim.

Property damage
Financial support you expected to receive from the decedent:

This may also be factored into the compensation amount such as if the victim was the income provider.
Non-Economic Losses: These losses are more challenging to calculate but an experienced personal injury lawyer can help evaluate the total eligible losses for your case.
Surviving spouse's loss of companionship and protection

Pain and suffering

Loss of parental training, companionship, and guidance for minor children
Punitive Damages: Punitive damages are damages meant to punish the negligent party for outrageous conduct and are meant to deter others from similar behavior.
The purpose of death compensation is to provide the family of the deceased with financial support for the loss of income and emotional pain and suffering they have experienced as a result of their spouse, parent, or child's death.
Calculating a wrongful death claim is best determined by experienced personal injury lawyers and personal injury law firms. They are professionals experienced in these types of cases and with the law. A legal team can take on the difficult task of proving and fighting for maximum compensation amounts based on the law, the insurance policies involved, and the circumstances of the accident, using their knowledge and practice of the law, their resources, their ability to gather evidence, and their ability to negotiate and create a solid legal strategy to win. It can be comforting knowing that a personal injury law firm working on a contingency fee structure is incentivized to fight for maximum compensation in your case (and win or you don't pay) so you can focus on grieving and healing through the death of a loved one.
Wrongful Death Statistics in the US
According to the CDC (Center for Disease Control), in 2020 in the US there were:
200,955 accidental deaths.

40,693 unintentional motor vehicle traffic deaths.

11,654

drunk driving accidents resulting in fatalities.

24,576 homicides.

Unintentional deaths is the 4th leading cause of death in the US.
Wrongful Death Lawyers are Personal Injury Lawyers
Personal injury law covers most accidents that involve serious injuries sustained by a person at the negligence of another. Common types of personal injury lawsuits occur with car accidents, motorcycle accidents, truck accidents, pedestrian accidents, bicycle accidents, workplace accidents, medical malpractice, and slip and fall accidents.
When you or a loved one have been involved in a serious accident where you are not at fault, or partially at fault, find a personal injury lawyer that has experience in your type of accident. Laws are complex and vary by state and by accident type. Having a skilled and experienced personal injury attorney or personal injury law firm that has a track record of winning wrongful death accident cases in your area is important to give you the best chance at recovering your maximum compensation.
Why It's Important to Speak to a Wrongful Death Attorney Soon After the Accident
Although the accident victim's family may be eligible for financial compensation for their losses both economic and non-economic, the average person could face barriers to get a claim equivalent to the value of their case without a skilled personal injury attorney.
Statistically, people who hire an attorney to represent them are rewarded 3.5x that of people who try to represent themselves.  (Source: Research Insurance Council)
Those include:
The

plaintiff doesn't know the value of their claim.

Many plaintiffs seriously underestimate the value of their claims. Estimating the value of a claim is dependent on many factors – the attorneys' ability to prove liability for both economic and non-economic losses. Without an attorney, plaintiffs are vulnerable to accepting a low settlement offer from an insurance company and having no basis for negotiating higher.
The plaintiff does not know their legal rights.

A wrongful death accident attorney helps plaintiffs protect and understand their rights.
Along those lines, a common mistake plaintiffs make is that they don't know what NOT to say

to an insurance company.

Insurance companies can use any statements you make as evidence against you to minimize or reduce their liability. A personal injury attorney will protect their client by advising them on how to communicate with the insurance companies or by managing all communication through them.
Insurance companies of defendants are excellent at reducing their liability.

Insurance companies are incentivized to minimize claim payouts for their business. They will often offer a low initial settlement offer to encourage the victim into signing early without pursuing further investigation by a personal injury lawyer.
If you sign an initial insurance settlement agreement, you waive all rights

to further pursue financial compensation even if it was later determined that the value was too low. This is why it's extremely important to talk to a personal injury lawyer as soon as possible. Often is the case that the initial settlement offer is far too low. A personal injury lawyer will help you file a claim that maximizes your compensation. You do not want to sign away your right to fair compensation.
Laws are unique, complex, complicated,

and specific to different types of accidents. Plaintiffs benefit from a lawyer to protect their rights and navigate the law.
The plaintiff will unlikely be able to investigate and gather evidence to the degree a legal team with resources can for their clients.
Who Pays in a Wrongful Death Claim?
In the case of a wrongful death incident, this depends on several factors including the accident type and whether the at-fault party is insured. If the wrongful death occurred due to a car accident, the defendant's car insurance policy covers the incident. Generally, an at-fault defendant's and/or company's (if the defendant was working for a company at the time of the accident) insurance policy is available to make a claim to cover the damages caused. An experienced wrongful death lawyer will help you determine the liable parties and find out who to file a claim with. 
Wrongful death accident cases can be extremely complex. An experienced personal injury lawyer in wrongful death lawsuits is important to navigate legal matters with a professional on your side. They will also seek to recover maximum compensation for your loss. In some cases, there are multiple parties liable.
When Should I Talk to a Wrongful Death Lawyer?
If you or your loved one has recently been killed in an accident, get connected to local personal injury accident lawyers with experience in wrongful death lawsuits as soon as possible. It's important to speak to an experienced wrongful death lawyer because they will help you fight for compensation and help you understand what needs to happen to build a strong case such as advising you on what you should and shouldn't say to insurance companies.  
If you haven't filed an accident claim yet, there is a statute of limitations on the amount of time you have to file a personal injury wrongful death lawsuit. For most states, this is 2 years from the date of the incident. For several states, this is 1 year. Don't wait to speak to a personal injury lawyer who can help you file a claim. A year passes by very quickly when you are dealing with the loss of a loved one and the change it can create in your life and in your family's life. It also becomes progressively harder to build a strong case in your favor as evidence at the scene of the accident may begin to disappear and witnesses become hard to get a hold of after a few months. 
Right after an accident, family members of a wrongful death victim are often in tremendous pain, shock, worry, and sadness. There are funeral expenses and arrangements to deal with, family members to console, and more. Dealing with all of these things can be frustrating. This is when a family may be most vulnerable to an insurance adjuster's call. They may be empathetic but it's important to remember that insurance companies are not on your side. They will seek ways to minimize liability. It is best to talk to a wrongful death injury attorney immediately so you are prepared properly in how to talk to insurance adjusters. 
Make sure you know what your rights are. Get a free case evaluation from local wrongful death accident attorneys that are experienced in the kind of accident of the deceased and in the laws in your state and region. If you retain a personal injury lawyer, they can field all communication from the defendant's insurance company so you are protected.
Find a Wrongful Death Attorney That Works on Contingency
Most personal injury lawyers work on contingency. That means that they only get paid on the contingency of winning your case for you. Lawyers paid on contingency will finance their client's cases until they win. This means that their incentives are aligned with their clients to win. They are not paid by the hour. 
If they don't win, you don't pay. A contingency fee basis allows accident victims a low-risk solution to getting professional legal support in filing a personal injury lawsuit. In some cases, an attorney may not cover court fees in the case that the lawsuit goes to court but you will pay no fees to your attorney unless you win. You can ask them what their fee structure is when you talk to them during a free consultation of your case.
A wrongful death lawyer's fee may range from 33% – 40%. You'll want to be sure to ask during your free consultation what each attorney's fee structure is, when payment is due, and any costs that run outside of payment. Compare multiple attorneys within our network.  
You don't pay unless you win with a contingency fee structure. Get connected with our short form and ask wrongful death lawyers in your area about whether they work on contingency fee structures.
Experienced Wrongful Death Attorneys Help By:
Being Experts in The Law:

Laws are complex and vary based on the accident type, regulations, locale, and state. The average person isn't familiar with the specifics of the law and what they entail or how to build a legal strategy.
Gathering Evidence:

Evidence is crucial in establishing liability. A lawyer needs to prove that the driver who hit you was negligent. They also need to fight for the amount of compensation which includes both economic and non-economic damages.
Determining Liability:

Liability in a personal injury case must be proven.
Communicating

on your behalf with insurance companies.
Preparing a Legal Claim and Strategy for Your Case.
Negotiating

with insurance companies on your behalf.
Representing you

if your lawsuit goes to trial. About 96% of lawsuits settle outside of court.
Working on contingency

so you don't pay unless you win. Make sure you confirm that you are working with an attorney or law firm that works on contingency.
Maximizing your compensation

payout based on a full assessment of economic and non-economic losses you sustained as a result of the attack.
Fighting for you during this difficult time.

A skilled attorney will take care of everything legally to create a strong case for you. You can feel comfortable that you have a legal team working on your case that intends to win or they don't get paid. (If your attorney is working on a contingency fee structure.)
Educating you on

your wrongful death statute of limitations.
What to Look for in a Wrongful Death Lawyer
These are some questions you can ask in addition to speaking about your accident during your free consultation to help you make informed decisions about your legal options.
Compare wrongful death attorneys.

Use our short form by clicking on the "Get a free consultation" button on our menu or call our number to connect with wrongful death attorneys in your location. Like any professional service, it's best to compare your options to find one that you are comfortable using.
Understand the fee structure.

Confirm if they are paid on contingency. Among the questions you have for them, you can ask for details such as when payment occurs and what percentage it is. Ask if there are any other costs associated that you should know about.
Ask about their track record of wins and experience in wrongful death accident cases in your state.

An attorney's experience with wrongful death accidents, state laws, and your specific area is incredibly valuable to increase your odds of winning your case and maximizing your compensation claim. For example, attorneys well-practiced in specific cities know how the general population may respond in a courtroom. Their specific experience of case wins in your city with your type of accident helps them create a case that can win in a courtroom or achieve a settlement in your favor. That's why we match you to

local attorneys

in our network who can speak to you about your accident in a

free consultation

.
Get a free consultation with wrongful death accident attorneys from our network. Be sure to take notes and compare your options so you can make the decision that you feel most comfortable with.
Wrongful Death Case Settlements
Wrongful death accident settlement sizes are predicated on the severity of a victim's injuries. The more catastrophic the injury such as traumatic brain injury, spinal cord injury, disfigurement, permanent disability, and wrongful death, the higher the damages sought. 
The majority of personal injury claims cases settle outside of court instead of going to trial. Here are examples of several settlement cases. These cases are public statements made by law firms in different states. They are not representative of compensation for similar accidents. Every accident is unique and it's impossible to base your accident claim amount on any of the case settlements you see. A variety of factors affect the outcome of any case. That's why you should speak to skilled and experienced wrongful death accident attorneys or law firms that can fight for your maximum compensation for your losses and provide you with an estimate for your case during a free case evaluation.
$750,000 – wrongful death judgment rendered in a nursing home negligence case in Louisiana. – Cardone Law Firm
$3,500,000 – verdict won in a wrongful death case due to a delay in diagnosing a smoker's lung cancer in Ohio. The victim had complained to her doctor about a cough but her doctor had continued to tell her it was bronchitis and prescribe antibiotics to her. It wasn't until she had a car accident that she needed a chest x-ray for that revealed she had stage 4 lung cancer. The attorneys retained to represent the victim were able to create a legal strategy to win this case in court with a jury. – Eisen Law Firm
$2,100,000 – Wrongful death settlement in a tort claim for the death of the Quick family's 40 year old son who was an inmate at the Bannock County jail in Idaho. Their son died due to recklessness and negligent treatment by the staff and sheriff of Bannock County. – Idaho State Journal
If someone you love has been killed in an accident, it can help you to contact a personal injury lawyer with experience in wrongful death cases as soon as possible. Personal injury lawyers often work on contingency so there are no attorneys fees unless they win for you. Speak to a wrongful death personal injury lawyer today.
How to Find a Personal Injury Lawyer